I am addicted to Flickr. I love to leave positive comments for people and I get so inspired by seeing through many different perspectives. It makes me want to travel so much more!
Thursday night Dan and I went to Lisa's new house for home made pizza. It was absolutely delicious!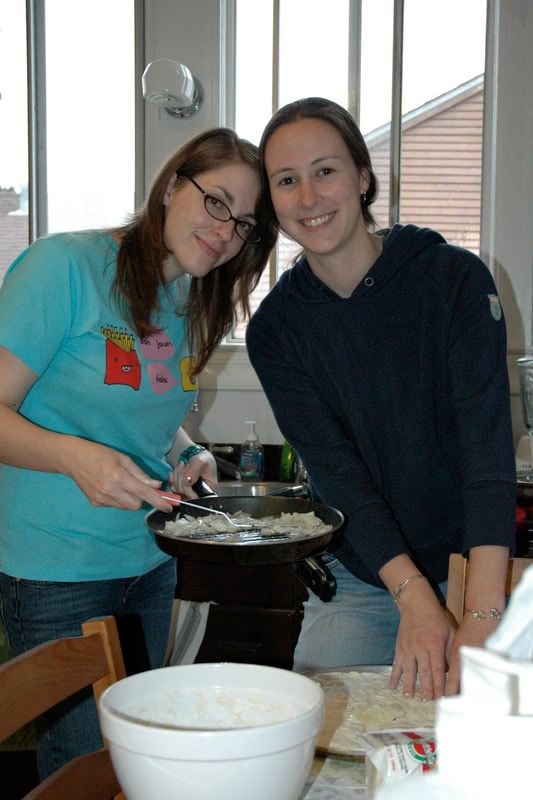 Lisa was a wonderful hostess. I loved how they decorated the house. The living room was my favorite because of all the colors. All of Lisa's room mates are a blast!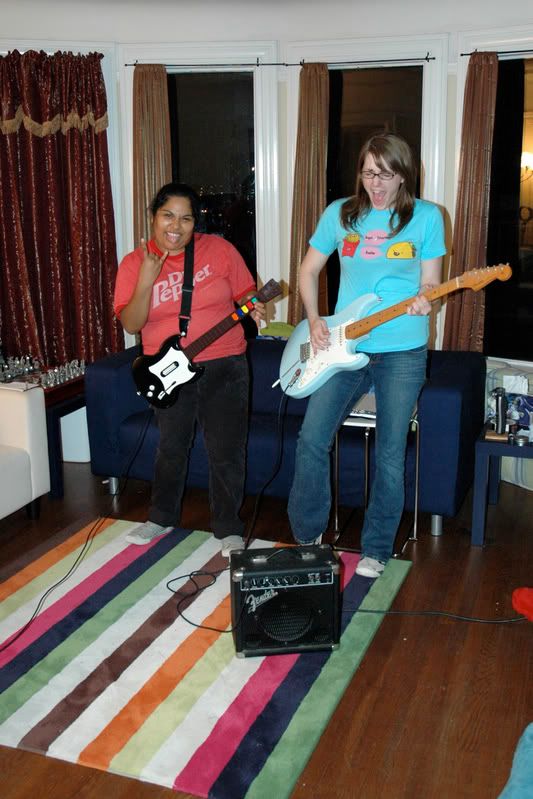 Yesterday I planned to finish my wire wrapped necklace with Kelly. Jenna thought she was coming over to scrapbook so she got all of her stuff out (second time to scrap).
Jenny called me and said she was Pacifica, so she joined in the creativity. I was so happy that I'm seeing nearly all of my local girlfriends in the same week. Incredible!
I love taking photos as everyone already knows. Jenny likes to draw so I gave her my art journal. Nothing wrong with having a guest artist in it, right? :)
Kelly finished her necklace and we are so proud of how beautiful it turned out. I think she's a great model!
I finished mine as well. I took the picture here at work and the lighting is not great, but I was too excited about it and wanted to share. I feel like I've grown in jewelry making now that I have learned how to wire wrap. I also expanded my color choices and feel great about them. The focal bead is a piece I made with a blowtorch (lampwork) last year. I was so happy when the class instructor on Monday complemented it!