I remembered to take a photo of the order that came from a million
memories
. They were having a sale and I saw a few things I just had to have.
My B&H order arrived in time for my Yosemite excursion. I leave Monday. I was so excited about my new super cool tripod that I brought it to the dark room tonight.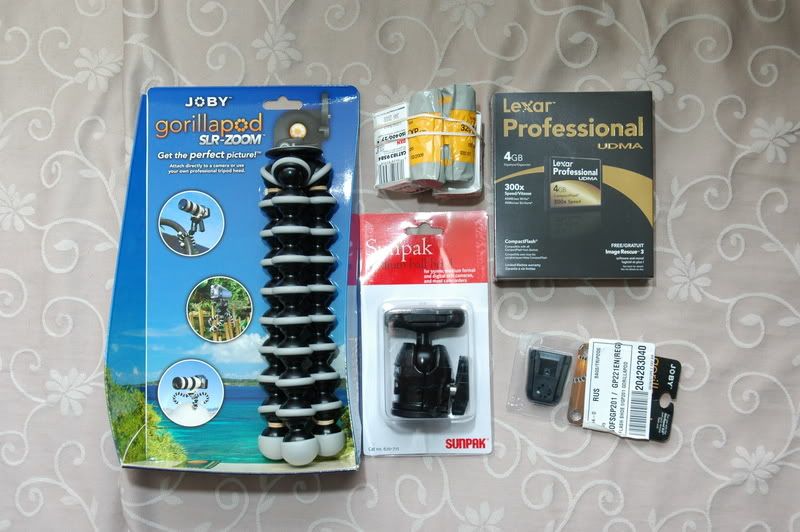 Interview went well, so keep your fingers crossed for me! Toby came to
Pacifica
tonight and will stay for a few days. I'm sure we'll have lots of photo opportunities with all of our cameras.